The Brush-Up: Your Weekly Current Events Cheat Sheet
by Kevin Armento on April 27, 2020
Busy week? If you didn't have time to keep up with the news, our weekly current events cheat sheet will put you in the know so you'll be a grade-A conversationalist at the bar/on a date/anywhere you might talk to other people. 
This was a week of the absolutely frivolous trumping the very important – nothing new, of course, but election season tends to ratchet the ridiculous up to 11.
So for the stories this week, I'm going to label them on the important -> frivolous scale, which ranges from "Hillary" to  "Kardashian."
1. Murdoch testifies about the phone-hacking scandal (mostly a Hillary, though the news coverage has been a little ridiculous)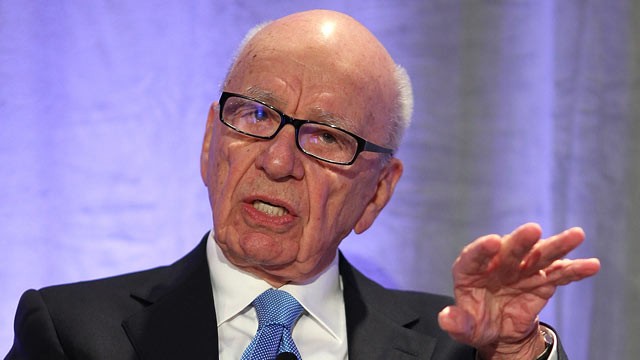 So remember that News of the World scandal last summer? Basically, the British tabloid was caught hacking the phones of tons of people, ranging from celebrities, to politicians, to like, kidnapping victims. It was disgusting, and this week Murdoch (who owned the now-defunct rag) testified about his involvement. Which was apparently zero, he knew nothing about it.
Best bit: Murdoch complained of being "harassed" by the paparazzi on his way to and from the hearings. Delicious irony.
Conversation starter: What in the world are journalistic standards in 2020, when so much of our correspondence is traceable and retrievable? What's the line between looking for a scoop and invading privacy?
2. Election squabble: Is Obama Popular-in-Chief? (The full Kardashian)
POTUS goes on Jimmy Fallon to pitch his case against doubling student loan interest rates, and while there, he slow jams the news. Romney calls him out for pandering while one out of two youngsters are unemployed, and Karl Rove's American Crossroads Super PAC puts out an ad painting the President as craving popularity.
Conversation Starter: Does Obama ever give you a pandering vibe when he does these things, or do you think it's calling attention to an issue for the issue's sake?
3. Another recommendation this week, though this time it's a TV show: Veep!
It's on HBO, with Julia Louis-Dreyfus, created by the guy behind the insanely funny 2020 movie In the Loop. It follows the travails of the mostly-powerless position of Vice President, and absolutely nails the absurd tenor of fighting for attention in Washington. Highly recommend, it's hilarious, and totally clever in its political references.